My Trott Ancestry
See the website of the Trott One-Name Research Group for information on the origins and distribution of the surname.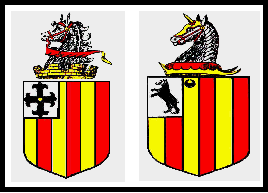 Tracing my TROTT Family in London & Somerset
by Phil Sherwood
(published in the Newsletter of the Trott One-Name Research Group, May 1998)
My story begins not in the beautiful county of Somerset, but in the mean streets and walks of Victorian Lambeth in London, which nestled against the then newly-driven railway track to Waterloo Station. Since the war this area has been transformed, and many of the old streets and landmarks which my ancestors would have known have disappeared under soulless blocks of flats and offices. When I began to trace my TROTT line, I had no idea that their roots were in Somerset. All I had to go on was the birth certificate of my grandmother Ellen SHETTLE born in 1868 at Anderson Walk (now demolished) in Lambeth, the daughter of John Shettle, a Baker and Matilda nee TROTT. Like so many who lived in that part of London, John himself was not a native of London, having been born near Winchester in Hampshire. I eventually found the marriage certificate of John & Matilda which stated that Matilda's father was Charles TROTT (deceased), a carpenter.
The IGI for Surrey showed the baptism of a Matilda Trott in 1827 at Walworth, with parents Charles & Susannah which looked promising, but for a long time I was unable to find them in census returns. Eventually I came across the SELON index to the 1851 census for South-east London which led me to the family living in Hill Street (now Hilbourne St.)in Walworth, and to my surprise Charles was recorded as born at Creach in Somerset, which I soon realised must be Creech St.Michael near Taunton. Charles died a few months after the 1851 census, so had he died before I would never have found the link with Somerset! I then hot-footed it to the Somerset Record Office to search the parish registers for Creech and was overjoyed to find his baptism there in 1790. From that point I was able to trace the family back to the neighbouring parish of West Monkton where they lived from 1715 to around 1850, working mainly as Thatchers. The early registers for W.Monkton were burnt in a fire at the Rectory in 1710, so I had to rely on rather fragmentary BTs for tracing further back, but could find no earlier trace of Trott in the parish before 1715, so it appeared they had moved from another parish. At this stage I was seeking the baptism of a Humphrey TRATT/TROTT circa 1690, and after a very lengthy parish-by-parish circular sweep, I eventually found a baptism that fitted at Aisholt on the Quantock Hills about ten miles from W.Monkton. From there I was able to trace back to a Humfrye TRATT who married Joan MERRYE in 1609 at Aisholt which is where I am stuck at the moment. Poor Humfrye must have fallen on hard times as the registers record frequent payments to him from a Charity on Christmas Day!
It would be nice to be able to link up all the various clusters of Trott and Tratt in Somerset, but I doubt this will ever be possible in view of the widespread distribution of the name. Somerset has more Trotts than any other county in England, and in the 1881 census there were 506 Trotts and 83 Tratts enumerated in Somerset! Analysing the birthplaces of heads of households, it appears that there is a large cluster in the South of the county based on Donyatt, Chard, Martock, Combe St.Nicholas, Buckland St.Mary and Broadway. Another cluster is based on North Petherton, West Monkton, Creech and Taunton. Others came from the Bedminster and temple areas of Bristol, and yet others from the Levels & Polden Hills around Bridgewater and Chilton Polden. There is a marked absence of the name in the North and far West of the county. I would welcome comments from other members on distributions from earlier records such as the IGI and Wills.

You can view my Trott tree as as a set of linked web pages. This GEDCOM file contains my Trott/Tratt family tree from Humphrey Tratt & Joan Merrye 1609 at Aisholt in Somerset. It can also be found in the LDS Ancestral File library www.familysearch.org. It is a 36k file which should import into most genealogy packages.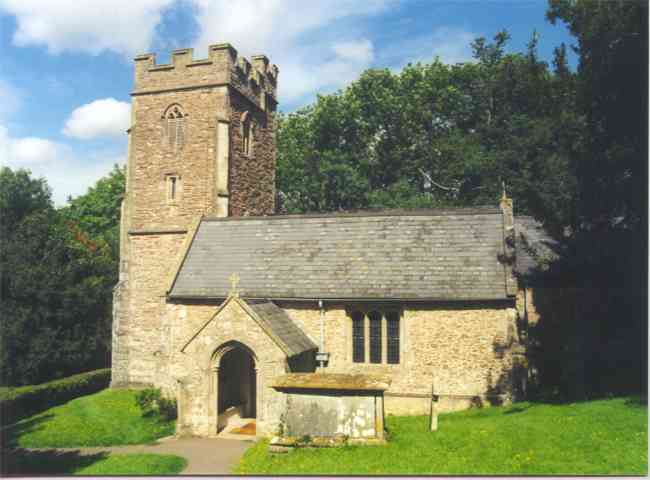 Aisholt church in Somerset where my Trott and Tratt ancestors were baptised, married & buried from ca1598 to ca1830 has associations with the poet Coleridge who lived at Nether Stowey. It lies in a very pretty, remote valley high on the Quantocks about 10 miles North of Taunton. Sadly there are no inscriptions or marked graves to the family in the churchyard. The book Paupers & Pigkillers - The diary of William Holland a Somerset parson, 1799-1818 Ed.J Ayres (pub.Alan Sutton 1984, 1995) gives an excellent picture of daily life in the area of Overstowey and Aisholt. Holland was born 9 May 1746 the second son of John Holland of Teyrdan, Llanilien, Denbighs The family can be traced back to John Holland, Duke of Exeter d.1446. On 3 Sept 1779 he 'took quiet possession of the Vicarage & Parish Church of Overstowey, being inducted in the same by Rev.Nathaniel BLAKE-BRICE Rector of Aisholt'. From 1792-98 the family moved to Monkton Farley nr Bath. A map of Overstowey shows his neighbours as WEYMOUTH, SELLECK, RICH (CROSS FARM), DYER, ELY and POOLE at Marsh Mills. He had a dislike of Democrats (which included COLERIDGE & WORDSWORTH locally), Methodists & Catholics. Although he took a service at Asholt, as he called it, most Sundays, I could find no reference to my TROTT family in the book.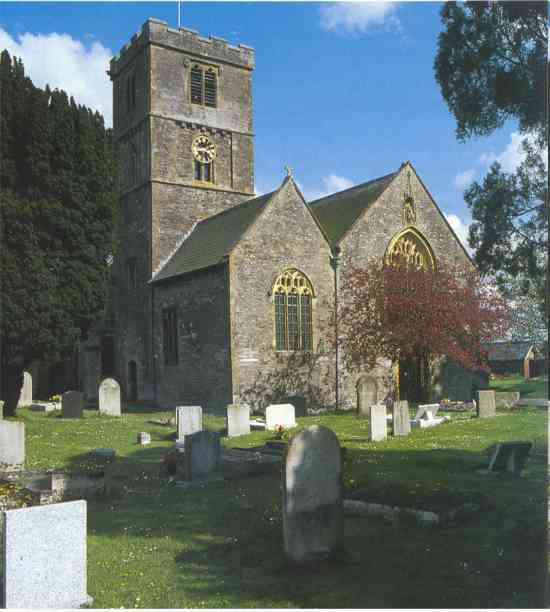 The parish church of Creech St. Michael, a large village NE of Taunton on the River Tone where many of my Trott ancestors lived from 1778 to 1900 and worked as Thatchers. There are several graves to the family which I have found in the churchyard, and also at St. Augustines, West Monkton.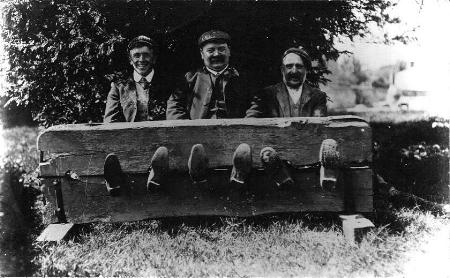 The old Stocks at Creech, where some of my ancestors may have put their feet up!

This page was last updated on 13 March, 2009