Home
Back to Seagroatt Page
Segrott Family Photos
An Album of Seagroatt Photographs
Some of these family photographs are from my own collection, others have been kindly donated by cousins or other contacts to whom I am most grateful for permission to publish them here. I welcome others that you may have to add to this album. This page may take some time to load unless you are on a broadband connection.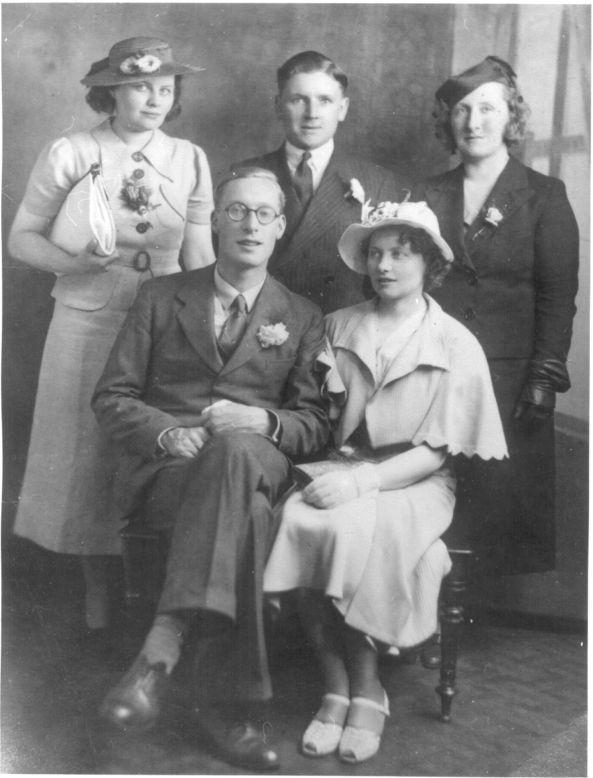 Edgar Seagroatt and Jane Imber at their wedding in Alton in 1939. Edgars's sister, Ena is standing on the right. Soon after this, he joined the South Lancs Regt. and served in Burma during the war. On demob he became a schoolteacher at Bournemouth.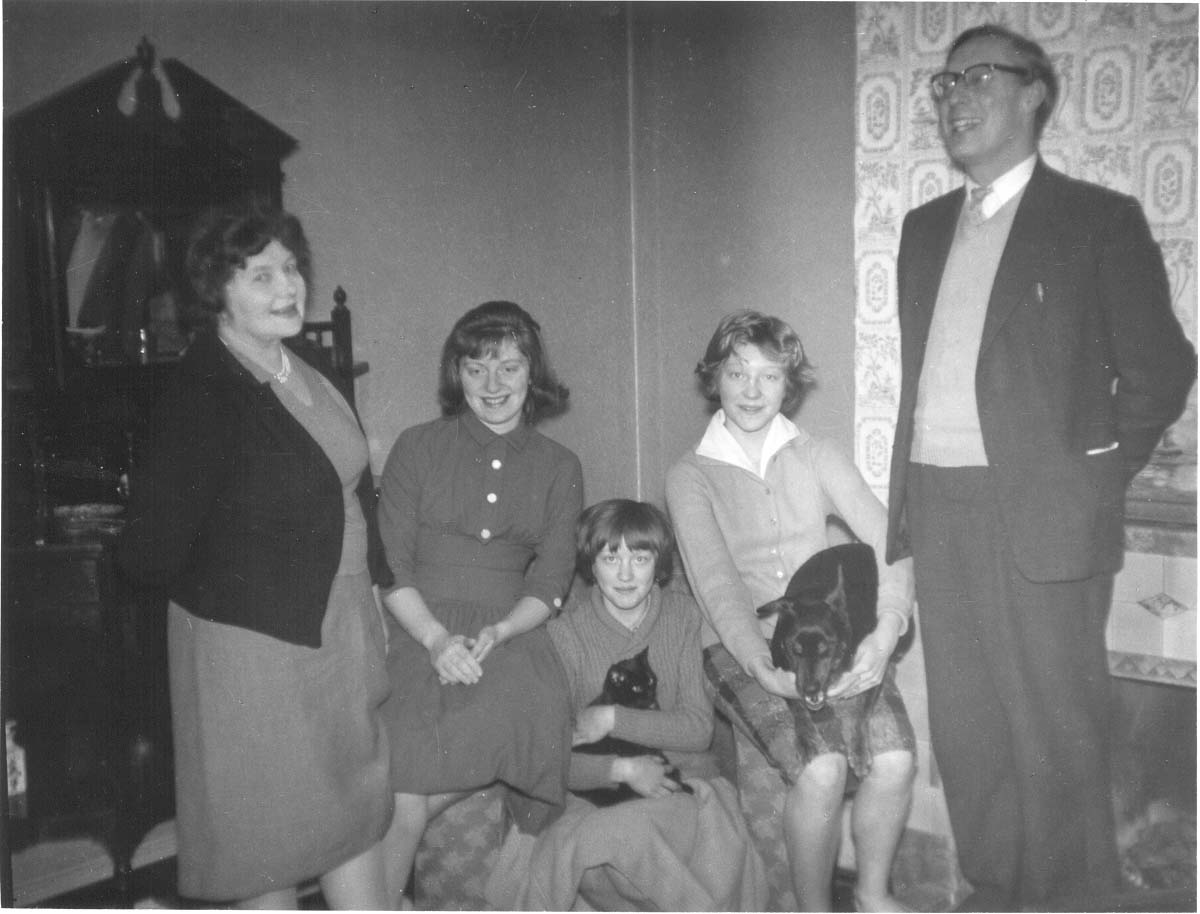 Taken about 1961 at their home in Kingsbridge Road, Parkstone, Poole; this shows Edgar & Jane Seagroatt with their three daughters Tomasa, Andrea (holding cat) and Michele (holding dog).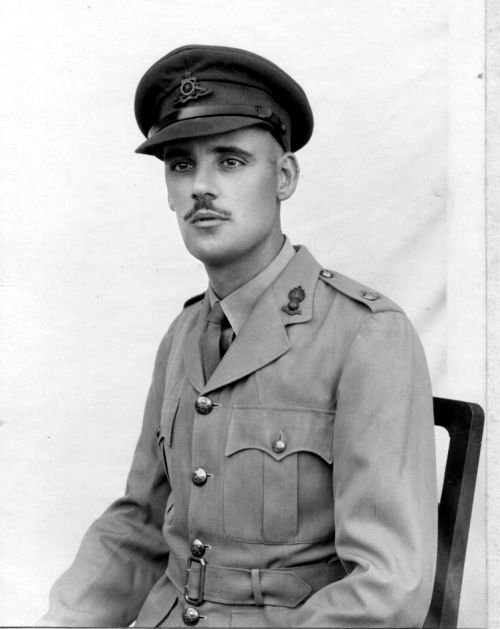 Lawrence Edmund George Seagroatt (1910-c1975) affectionately known as 'LEGS' was a son of Edmund Albert & second cousin of Edgar above. He served in the RA in Malaya, and after the war founded a well-known firm of Stockbrokers in Kuala Lumpur which still exists.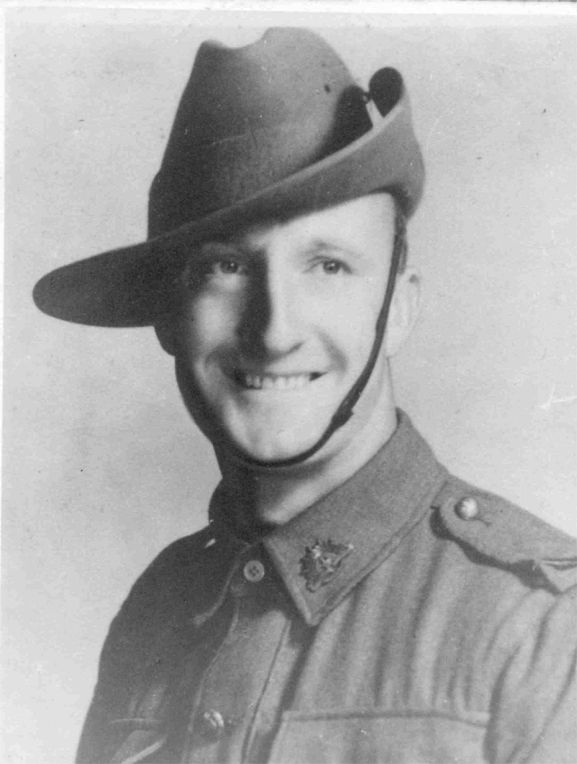 Taken about 1941, this shows Edgar's older brother Alfred Arthur(1908-42) in the uniform of the Australian Infantry. Born at Bordon in Hants, he emigrated in the 1930s to farm at Babakin in the Wheatbelt of Western Australia, 200 miles east of Perth. Sadly, he was killed in action on 29 Aug 1942 on the Kokoda Trail in Papua New Guinea. He was unmarried and left no descendants.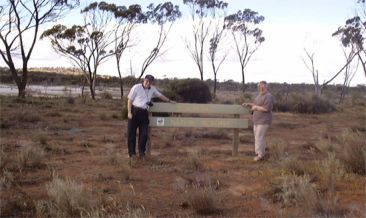 Phil & Tammy in 2001 when they visited the thousand-acre Seagroat Nature Reserve at Babakin WA which was named in memory of Alf. His name is on the War Memorials at Bruce Rock & Kings Park in Perth.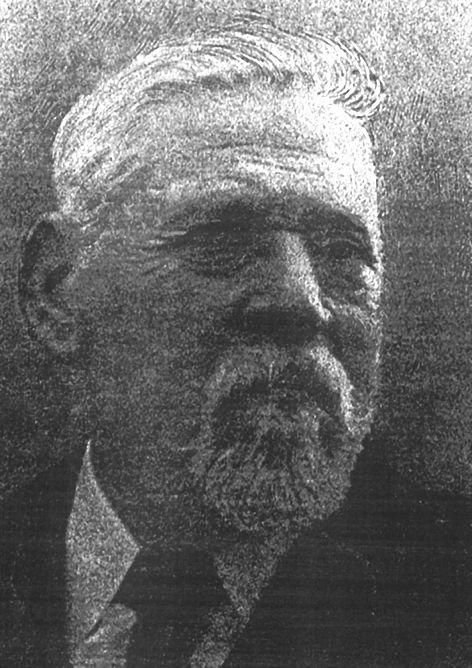 Joseph William Seagroatt 1848-1924 son of Thomas. Worked as a ship's carpenter until he fell down a ship's hold & seriously fractured a leg.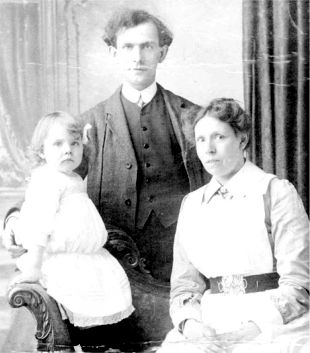 The Revd. A Muskett with his wife Caroline nee Seagroatt and their daughter. They emigrated to America; had children Constance, Gwen who married Gerry Macmillan, and Albert.
(photo donated by Janice Bowes)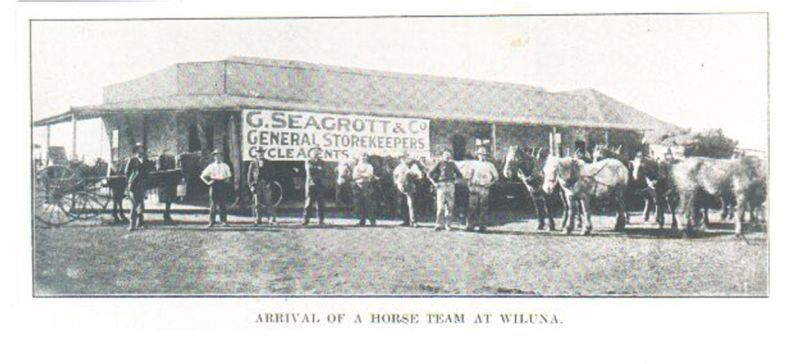 George Seagrott's general store at Wiluna, a gold-mining town in WA. A bicycle can also be seen in the background (photo by kind permission of Patrick Holland). In a booklet, " A History of Wiluna " The author says that the first white men came to Wiluna in 1891. He adds that by 1898 the population was just over 200 and there was a store run by Mr Seagrot (sic ) The photo must have been taken before 1903 when George left Wiluna. George born 1893 in Inverell, NSW was the son of George Allan Seagrott born at Poplar 1843 who went to Australia about 1860 where in 1876 he married Elizabeth Leslie in Inverell, a tin mining town in NSW. The town is on the Canning Stock trail on the edge of the Gibson desert, and currently has a population of about 600 Aborigines and 200 white people.
Some Photographs donated by Donald Seagroatt of his family in America: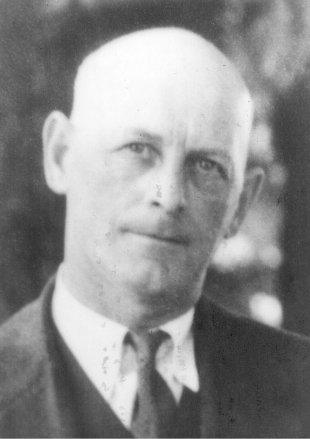 Henry Joseph Seagroatt 1881-1956 who founded the Seagroatt Floral Company of Berlin, NY.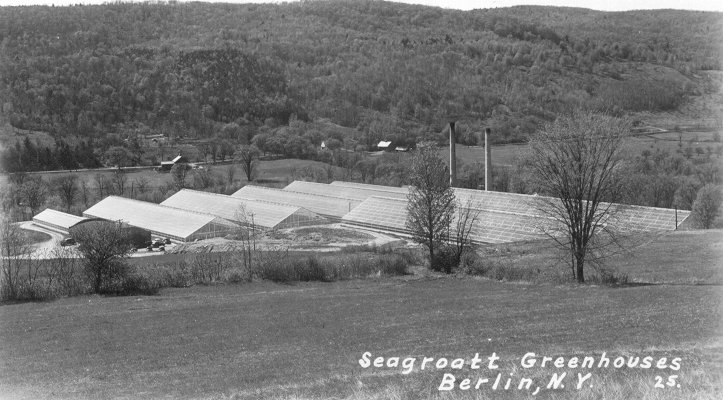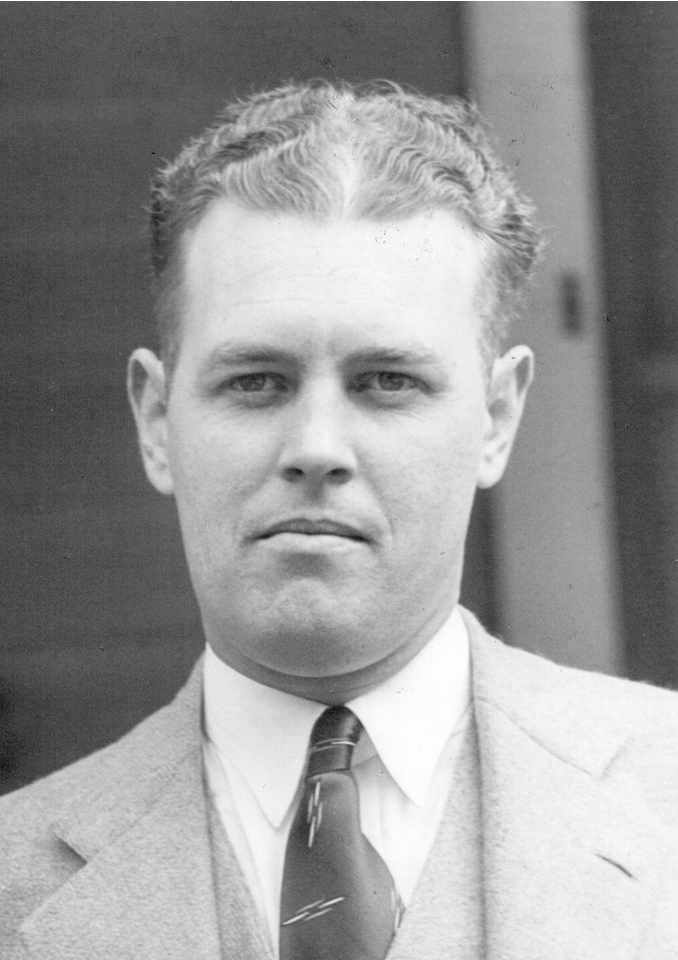 Henry's son Albert Henry 1905 - 1963.

Segrott Family Photos:
| | | |
| --- | --- | --- |
| | | |
| Loretta Mary Segrott 1874-1955, daughter of John Segrott who was born in Exning,Suffolk & went to France as a horse trainer. Her brother Henri John was a jockey & later horse trainer. | Henri John Segrott 1879-1918, Jockey & Horse Trainer born Chantilly, France. | |